This will be an 11 player game. It is modconfirmed to be 8 town 3 mafia with no third parties or factions.
It is also modconfirmed that:
There are no roleblocking actions in the game
Unless otherwise specified, there is no limit to the number of actions that may be taken by one player at night
There is also a shop! If you have money at night that is not currently being used as collateral you can buy stuff from it for use starting immediately:
$100 - Mod-Assigned Post Restriction for a player of your choosing
$200 - 1-shot fruit vend, cannot be used the same night as any other action
$300 - 1-shot track
$400 - 1-shot BP vest
$400 - 1-shot watch
$600 - 1-shot doctor
$700 - One of those clown guns that goes BANG but also kills someone and is a free action that can be used at night in addition to other actions.
$1000 - Exit the game immediately with an individual win
Current money allocations are: $100 for everyone who does not need remedial chess lessons! Those players in remedial chess lessons are:
Gtacc
StarV
Erika Furudo
DoggoPlays
Those lessons will take place on day 1 - perhaps a great source of betting as to who will place where? But dont let me tell you how to gamble!
To clarify- all non remedial chess players in the game have $100 to start.
This money changes hands through murder, lynching, or official wagers.
These wagers are official and both parties must agree to clear terms, but the terms are unregulated - you can bet on anything.
Any funds that are pending a resultant bet are locked and cannot be spent until the wager resolves.
If someone in a bet dies, the bet is voided, and the person who killed them gets their money.
For lynched players, the player who casts the hammer gets the $. In the event of a self-hammer, it's the 2nd to last vote.
Day One begins!
@NANOOK
@urist
@Gtacc
@goalkeeperboss
@JakeTheWolfie
@M2H
@StarV aka Stalin
@Andresvmb
@Kiymali_Pide
@ErikaFurudo
@DoggoPlays
Not Voting (11): Nanook, Urist, GTacc, GoalkeeperBoss, JakeTheWolfie, M2H, StarV, Andresvmb, Kiymali_Pide, ErikaFurudo, DoggoPlays
this setup = shit
except it is opposite
Yo I'm honored to be in a game with Stalin
Remedial chess students! You have been chosen for failing to answer with a chess term, and as such you need correction!
@GTacc
@StarV
@ErikaFurudo
@DoggoPlays
We have 3 questions for you to determine your chess learning. Please do not use any computer or google assistance for these questions.
The student who is determined to have learned the most at the scoring of the questions will win the grand prize of $400. Second place will receive $100. Third place will receive, for no charge, a free positing restriction, while last place will become permanently hated and require one less vote to lynch for the entire game!
Let's get these lessons going!
Question 1: (Please PM your answers!)
White to move: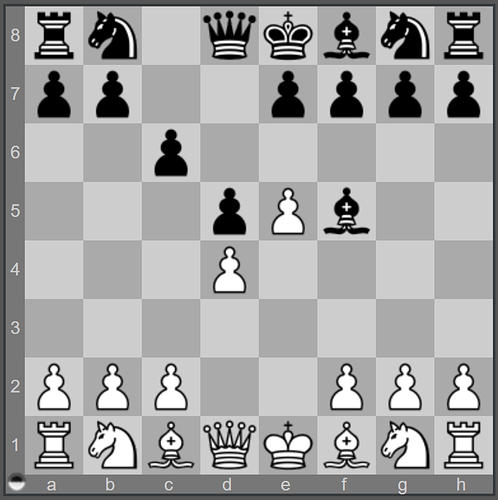 I swear I read it as "favourite chess team"
What's the question exactly…
HOLY FUCK. I actually submitted an illegal move and edited to another illegal move RIP.
Are you with me or against me?
The question is "White to Move" so submit one legal white move.
I'll unlock any submissions made prior to now.